We offer at very competitive prices, a complete line of delicious fruit juices from Juice Tyme. They are of the highest quality and always fresh.
Juice Flavors and Blends Available
Apple
Prune Concentrate
Cranberry
Orange Juice
Grape
Guava
Peach
Passion Orange Mango
Pineapple
Sweet & Sour Mix
Enhanced Vitamin Water
Our Tropical Mango enhanced water is sugar-and-calorie free infused with fruit flavor for ultimate refreshment and hydration.  It is packed with antioxidants and reinforced with 100% daily recommended Vitamin C and 25% Vitamin B.
Energy Drink
Looking for an energy drink?  We offer EnergyTyme energy drink in bag-in-box.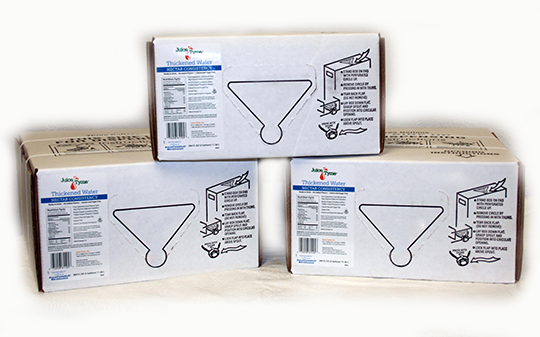 Thickened Water
Do you have dysphagia patients?
It can be difficult making sure residents with dysphagia are properly hydrated, let alone making sure thickened water is properly prepared, and without a mess.
California Beverage Systems can help you with that.  We offer nectar thickened water dispensed through a gun system, leaving more time for your staff to concentrate on other important tasks, not mixing flavors or thickening agents.
The nectar thickened water meets the ADA viscosity requirements (51-350cP)
It is shelf-stable for 180 days
It is clear and sugar-free for optimal mixing with any of our juices for added variety
It is also Kosher, lactose-free, and gluten-free
Call or contact us today to schedule your delivery!